Erie Shore Vineyard Cabernet VQA Gtm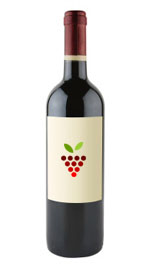 ---
Community Reviews (1)
Gary Killops
Cab Franc 2007 reviewed, Tasted March, 2009.
If you have tried any of Erie Shore's past Cab Francs you know just how good they have been. Their "2005 Reserve" is one of my favourite red wines. I still have a few bottles left for special occassions.
I picked up a bottle of the 2007 Cabernet Franc when it was released about 2 months ago and enjoyed it. My notes on the wine at that time suggested cherry flavours with aromatic sweet berry and oak characters. Enjoyable to drink alone or pair with a nice pasta dinner as we did that evening.
So here it is a couple months later and I am finally posting this review on Essex Wine Review. I decided to open another bottle of this wine to see if anything has changed in that time.
Indeed it has. This wine just gets better. It is actually amazing how much better a wine gets when allowed to sit for a little while after being bottled.
This cab franc has ripe, juicy cherrys with dark berry and plum flavours. The finish is dry, earthy, with some oak notes. There is a very nice balance of fruit and oak in this wine.
Erie Shore's has once again set the bar high for local cabernet francs this year. This one may be the one to beat.
Buy this one.
Visit my website
www.essexwinereview.com