Gypsy Red VQA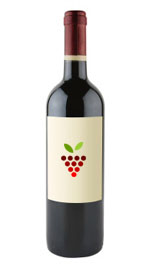 ---
Community Reviews (2)
André Proulx
I reviewed this wine on January 23rd. This is one of the best value for dollar wines you will find on the shelves and as an added bonus it's from Ontario!
This wine directly out of the bottle is a little harsh so make sure you decant it. Being equal parts of Merlot/Cabernet Franc/Cabernet Sauvignon this wine is well balanced in flavour.
Visit my website
tinyurl.com/andrewinereview
Holly Bruns
A pale, light red that's bursting with fresh berries and acidity. A hint of mushroom and spice adds a little complexity. More juicy fruit on the finish makes this a good food wine. I preferred it a little chilled.
Visit my website
www.hollybruns.com