Marynissen Solstice 2007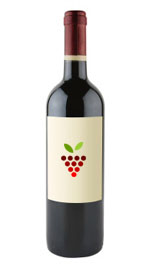 ---
Community Reviews (4)
Brad Mate
outstanding value! One of the nicest bouquets I have ever smelt - loaded with cherry tobacco, smoky BBQ meats, leather, barnyard and black pepper. The palate is medium to full bodied with structured silky tannins. Beautiful rich cherry tobacco flavours mingle with smoky woodsy notes and hints of black pepper - very similar to the nose. A really nice authentic Niagara red wine at a great price.
Visit my website
www.winelightmedia.com
Holly Bruns
This interesting blend has aged nicely with a little earth on the nose followed by deep, dark berry fruit; spicy notes show up on the palate while supple tannins balance out a long, fruity finish. So good.
Visit my website
www.hollybruns.com
It's only wine but I like it
Pleasant red berry fruit, with quite a significant amount of vanilla and spice from the oak. Solid, well made, but rather lacking in the character demonstated in late '90's Marynissen reds. Marynissen was always a winery that produced wines that (rather inconsistently) demonstated strong varietal character. Now, it would appear that they have moved to a winemaking approach that produces wines indistinguishable from most other Niagara wineries. A shame. Tasted Feb 2012.
Barry McLarnon
Continuing my hit-and-miss exploration of the aging capabilities of the much-touted '07 reds from Niagara, this for me was another miss. Promising when we sampled it at the winery in 2009, but now, at the end of 2013, I found it to be woody and nearly undrinkable. I strongly suspect the use of American oak, which tends to show well in the early stages of maturation, but then degenerates into a medicinal iodine character as the wine starts to fall apart. Still some fruit present, but I couldn't get past the powerful iodine nose. Pity.