Second annual WineAlign Bus Tour to the Terroir Wine Festival and Much More! – Saturday May 9th.
Please join us for a fun (and wine) filled day in the 'County'. We've planned an excellent adventure to Terroir, the County's premier wine festival, as well as stops for lunch and dinner and wine tasting at several of our favourite wineries. Terroir is the annual showcase for new County wines.
Last year's sold-out trip was so much fun and the feedback so overwhelmingly positive, that we decided to add a second bus this year.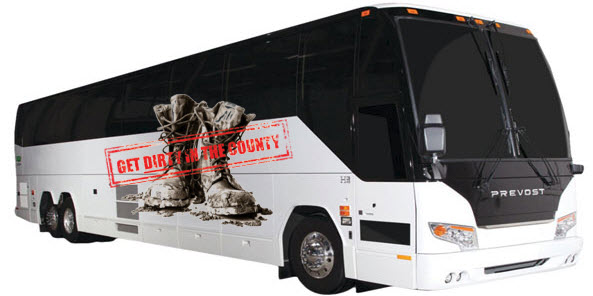 It's a full day including:
Luxury coach travel between Toronto & Prince Edward County
Sparkling wine introduction to the county at Hinterland Estates
Gourmet lunch/dinner with wine at Rosehall Run Winery
Gourmet pizza lunch/dinner with wine at Norman Hardie Winery
Terroir Wine Festival in Picton, Ontario
Colour commentary by WineAlign's David Lawrason & Sara d'Amato
Note that both buses will be visiting all the places listed above, only the order will be slightly different for each bus.
We've put together a fantastic day.  The cost of the sparkling welcome, lunch, Terroir and dinner including all taxes and gratuities is about $130.00.  Add onto the expense of driving from Toronto and you're north of $200.00.  The price of our trip is $175.00 which includes all wine, food, taxes, fees and gratuities.  On top of that you'll have room on the bus to store any wine you purchased at our stops, not to mention the peace of mind of not having to drive.
Sparkling Introduction the County – Hinterland Winery
If you haven't already had the chance to try one of Hinterland's sparkling wines, you are definitely in for a treat as we sample wines currently available at the winery. "Vicky Samaras and Jonas Newman decided to focus on sparkling wine from the start in 2007, and today make an excellent range of traditional, charmat and ancestral method bubbly." – John Szabo, MS.

Terroir Wine Festival 
The Terroir Wine Festival is held annually in the historic Crystal Palace in Picton Ontario.  Many County wineries will introduce their new spring releases and serve their own unique wines paired with delicious cheeses and other gourmet food tastings.  We'll spend two and a half hours enjoying and sampling the best wines the County has to offer.

Lunch or Dinner at Rosehall Run
Rosehall Run is one of our favourite wineries in the County crafting a wide range of critically aclaimed wines.

Food will be provided by Picnic catering.  Picnic PEC is a food truck operating out of Prince Edward County, ON. They offer picnic style lunches using the freshest, local produce and artisanal ingredients with a focus on healthy and tasty.
Lunch: (includes a gourmet sandwich, salad & wine)
Sandwiches:  Banh Mi, Caprese, Salami ; Salads: Kale Salad, French Fingerling Potato Salad, Quinoa Salad
Dinner: (served buffet style and includes wine)
Choice of pan seared pickerel or Cajun-spiced fried chicken. Salads: Pasta limone with asparagus, Kale salad, Mixed greens salad.
When purchasing tickets you will be able to see more details on the food options and you will be able to choose your lunch or dinner options.

Lunch or Dinner at Norman Hardie Winery
Norm's gourmet wood-oven pizzas are almost as famous as his Chardonnay and Pinot Noir.  As his guest you'll get to enjoy a pizza, salad, wine (and Norm!) during our visit.

Itinerary: 
PICKUP LOCATION CHANGE: 401 in front of the Michaels store adjacent to the WILSON subway station (one stop north of Yorkdale).  
We want to make our bus trip a great experience for everyone.  The last thing we want to do is deal with anyone who has over-indulged.  So while there will be lots of wine to drink, we encourage our members to spit in order to keep their palates sharp and better enjoy the amazing wines available in the County.
WineAlign promotes the responsible, legal and enjoyable consumption of wine to adults over 19 years of age. Please drink responsibly. Please arrange a designated driver to and from Yorkdale, or take public transit.  We will be emailing a RELEASE, WAIVER OF LIABILITY, AND ASSUMPTION OF RISK AGREEMENT out to all participants that will have to be signed and collected when boarding in Toronto.
Below are comments and survey results from last year's inaugural bus trip to the county.  We expect many people from last year's trip to come back… that's why we added the second bus.  Last year's bus sold out in only a few days.  If you are interested in attending, please purchase your ticket quickly to avoid disappointment.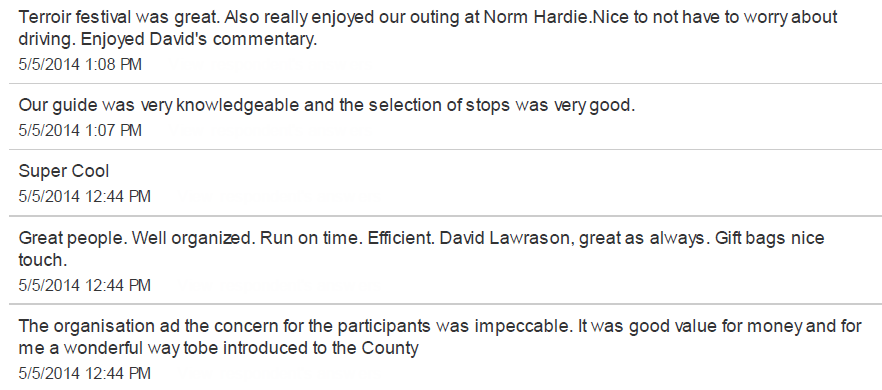 Source: 2014 WineAlign County Bus Tour Survey Comments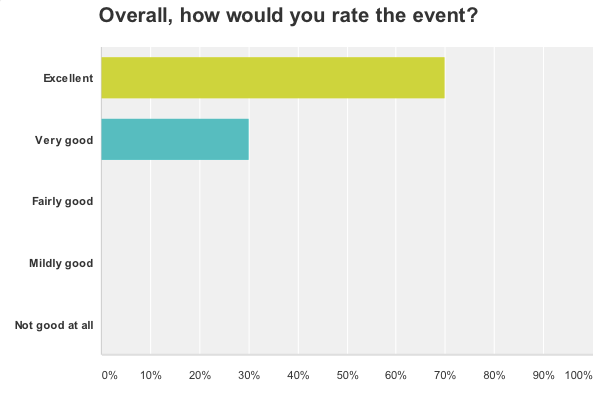 Source: 2014 WIneAlign County Bus Tour Survey Results
---