WineAlign's First Wine Tour to the County: Terroir Wine Festival & More
Inaugural WineAlign Wine Tour
Saturday May 3rd, 2014, Prince Edward County
Please join us for a fun (and wine) filled day in the 'County'. We've planned an excellent adventure to Terroir, the County's premier wine festival, as well as several other stops. Terroir is an annual showcase for new County wines.
It's a full day including:
Luxury coach travel from Toronto
Gourmet lunch at Huff Estates Winery
Terroir Wine Festival in Picton, Ontario
Wine tasting at Rosehall Run
Gourmet pizza dinner at Norm Hardie's winery
David Lawrason providing colour commentary
Click here to Purchase tickets
Lunch at Huff Estates 
Buffet lunch at Huff Estates includes a sparkling wine on arrival and a glass of their Chardonnay or Pinot Gris to accompany your lunch.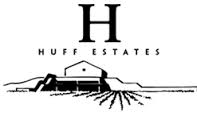 Salads: Chef's Caesar; Roasted vegetable pasta
Soup: Carrot, citrus and ginger
Sandwiches: Roast beef, tomatoes, mayo on a bagel ; Ham, brie & apple sandwich
Dessert: Chef's choice

Terroir Wine Festival 
The Terroir Wine Festival is held annually in the historic Crystal Palace in Picton Ontario. Many County wineries will introduce their new spring releases and serve their own unique wines paired with delicious cheeses and other gourmet food tastings.  We'll spend three hours enjoying and sampling the best wines the County has to offer.

Wine tasting at Rosehall Run
Enjoy more wines with an exclusive wine tasting in the winery. You can also visit the Greer Road Grocer. After Rosehall it's literally a hop across the road to Norm Hardie's for dinner.

Dinner at Norman Hardie Winery
Norm's gourmet wood-oven pizzas are almost as famous as his Pinot Noir. As his guest you'll get to enjoy a pizza, salad, wine (and Norm!) during our visit.

David Lawrason will be doing colour commentary during our travels. David lived in the County for several years and is one of the most knowledgeable individuals around regarding its history, wineries and wines.
We've put together a fantastic day. The cost of lunch, Terroir, tasting and dinner including all taxes and gratuities is about $130.00.  Add onto that a tank of gas for a round trip from Toronto and you're north of $200.00. The price of our trip is $150.00 including all wine, taxes, fees and gratuities. On top of that you'll have room on the bus to store any wine you purchased at our stops, not to mention the peace of mind of not having to drive.
Click here to purchase tickets
Itinerary:
9:15am depart Yorkdale shopping plaza
11:30am Lunch at Huff Estates; sparkling welcome and wine
1pm Terroir wine festival in Picton
4:30pm Rosehall Run wine tasting
5:00pm Gourmet pizza and wine at Norm Hardie's
6:30pm Depart the County
8:30pm Arrive at Yorkdale
Please arrange a designated driver to and from Yorkdale, or take public transit.
This is our first foray into bus trips and we want to make it a great experience for everyone. The last thing we want to do is deal with anyone who has over-indulged.  So while there will be lots of wine to drink, we encourage our members to spit a lot in order to keep their palates sharp and enjoy the amazing wines available in the County.
WineAlign promotes the responsible legal and enjoyable consumption of wine to adults over 19 years of age. Please drink responsibly.
Note: We will be emailing a RELEASE, WAIVER OF LIABILITY, AND ASSUMPTION OF RISK AGREEMENT out to all participants that will have to be signed and collected when boarding in Toronto.
Click here to purchase tickets
---