Tutored Tasting with Stoneleigh Winemaker – Jamie Marfell

WineAlign is pleased to present an exclusive tutored tasting with Stoneleigh Chief Winemaker – Jamie Marfell
This summer, Stoneleigh will introduce Canadians to Stoneleigh Latitude, the latest addition to the Stoneleigh family from New Zealand's highly-regarded 'Golden Mile'. To celebrate, Stoneleigh will break open its vault for WineAlign members during a special tasting with Head Winemaker Jamie Marfell.
What makes Stoneleigh so unique? Produced in the Marlborough region, Stoneleigh vineyards are scattered with stones left by an ancient riverbed. The stones soak up the warmth of the sun's rays by day and radiate that heat to help ripen the grapes by night. This natural phenomenon, coupled with the free-draining stony soils, inspires a distinctively crisp, fresh and elegant wine.
Join WineAlign to preview Latitude with winemaker Jamie Marfell, and taste some of Stoneleigh's other award-winning wines – some of which are not available in the Canadian market. Tickets are available now for $30 including wine tasting and appetizers.
Joining Stoneleigh Chief Winemaker Jamie Marfell will be our own David Lawrason.
Wines to be tasted:
– Stoneleigh Sauvignon Blanc
– Stoneleigh Pinot Noir
– Stoneleigh Latitude Sauvignon Blanc
– Stoneleigh Latitude Pinot Noir
– Rapaura Sauvignon Blanc
– Rapaura Pinot Noir
– Rapaura Chardonnay 2003
– Stoneleigh Chardonnay 2005
Event Details:
Wednesday, May 8, 2013
Location:  Crush Wine Bar (455 King St. W)
Reception: 6:30pm
Tutored tasting: 7:00pm – 8:30pm
Enjoy remaining wines with appetizers: 8:30pm – 9:00pm
Order Tickets online: $30.00 ($35.64 after taxes and fees)
About Stoneleigh
The natural environment of Stoneleigh vineyards, Rapaura soils and distinctive sunstones create a wine style that is elegant and crisp, yet intense – the flavour of Stoneleigh. It is these sunstones and the unique stony riverbed soil structure that are renowned for delivering quality and flavour to Stoneleigh wines.
Started by nature and finished by the talents of the Stoneleigh winemakers, whose philosophy of minimum intervention in the winery ensures that the vibrant flavours of Stoneleigh are captured in each and every bottle.
The Stoneleigh team is committed to sustainable practices and is accredited under the Sustainable Winegrowing New Zealand (SWNZ) scheme.
About Jamie Marfell
Winemaking was an inevitable career choice for Jamie who grew up on a farm overlooking a valley of grapevines in Marlborough and whose holiday employment was usually spent planting or pruning vines, depending on the season.
Following the completion of a degree in agricultural science and a postgraduate diploma in viticulture and oenology at the University of Lincoln, New Zealand, Jamie began his career as a trainee winemaker with Pernod Ricard, in 1990.
Based in his hometown of Blenheim for the first two years of his career, Jamie moved to Auckland and worked on the company's acclaimed sparkling wine range. This was interspersed with vintages in Gisborne, Marlborough and several vintages in Germany's Mosel and Rhine Hessen wine regions.
In 2002 Jamie returned to Stoneleigh, Blenheim, to concentrate on crafting distinctive Marlborough Sauvignon Blanc.
About Crush Wine Bar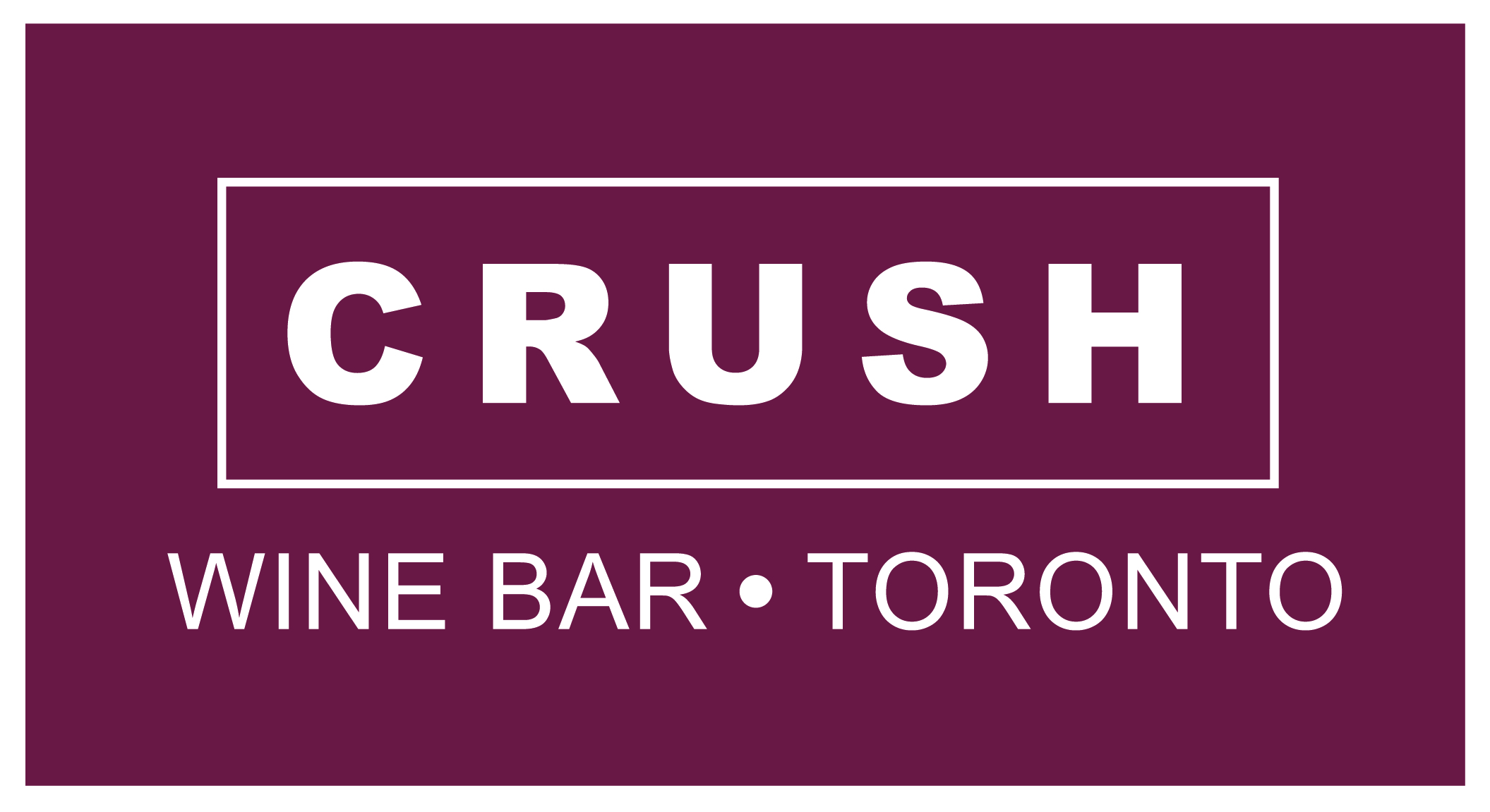 Located in Toronto's trendy King West entertainment district, CRUSH Wine Bar offers a blend of casual fine food and winning wines in a vibrant atmosphere.
From organic meat, fresh fruits and vegetables from surrounding local farms, Executive Chef Trista Sheen constructs a menu rooted in the French style but highlighted with continental flair. Sommelier Tiffany Jamieson-Horne is on hand to guide guests through the extensive wine collection to enhance the flavours of Chef Sheens' simple yet stunning dishes.
Our winemaker events have been consistently and quickly selling out.  If you are interested in attending then we advise you to purchase your tickets as soon as possible to avoid disappointment.
---